Creating Jobs, Supporting Communities (Wind Energy Ireland)
25th Apr 2022
Wind Energy Ireland have launched a new video, Creating Jobs, Supporting Communities, which profiles four Irish companies working today in supporting the development of Irish on and offshore wind farms. The video, and the KPMG research, highlights that wind energy isn't just about cutting our carbon emissions – as critical as that might be – but as Declan Corrigan at WTE sums up at the end, "Wind energy in Ireland is about much more than a wind turbine spinning at the side of the M7. It means salaries. It means investment. It means growing local businesses and it means more funding for local communities".
Wind Energy and Biodiversity (Wind Europe)
15th Apr 2022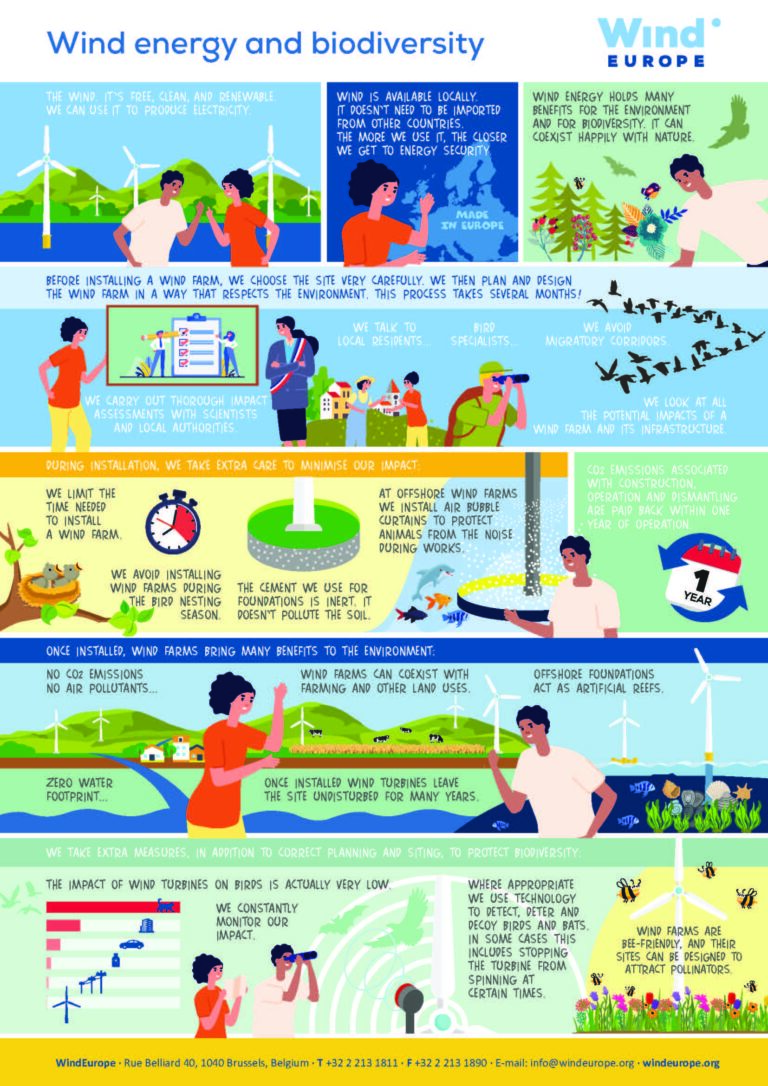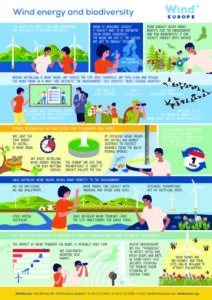 Wind Energy Report March 2022
11th Apr 2022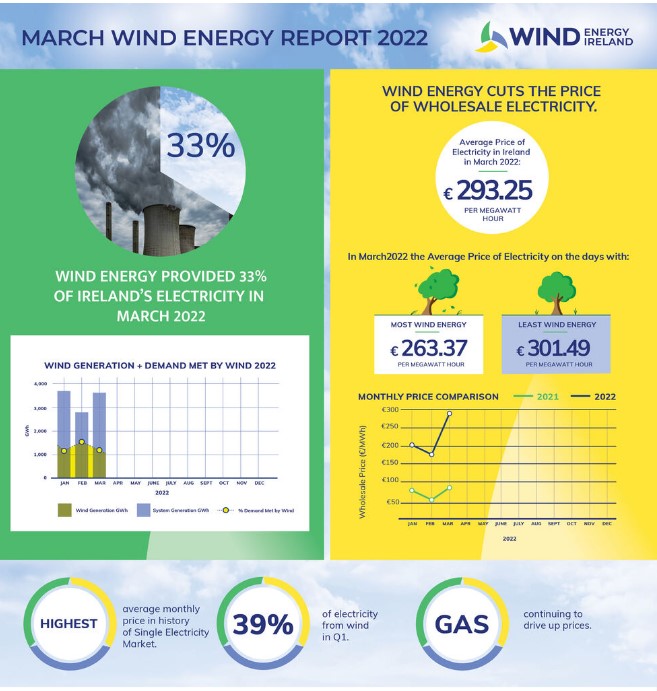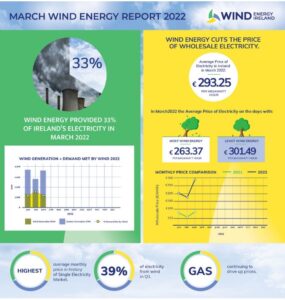 Ecopower Supply – Price Update 7th May 2022
08th Apr 2022
Unfortunately wholesale electricity prices, which are heavily influenced by international energy markets, have continued to rise and rise. Ecopower Supply has made every effort to avoid another price increase to you our valued customer, but we can no longer deliver electricity at rates that have become unsustainable. Therefore, we are cutting overheads by discontinuing our Bike Draw and we are increasing our Standard Unit Rate by 35%, effective from 7th May 2022. See the Ecopower Supply page for the new rates that will apply.